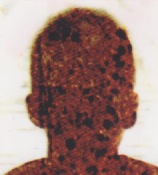 My biggest fear is that they think I'm like my father. My second fear is that I am…
You're seventeen years old and your father is the most notorious serial killer America has ever produced.
He brought you up. Taught you everything he knows. Everyone in your ordinary American town knows who you are. So even though Dear Old Dad is safely behind bars, when the killing starts all over again you are the first person the police come to see…
They don't know whether it's nature or nurture. And neither do you…
---
Available in other countries soon: Italy (Spring 2013), Norway (September 2013), Russia (April 2013), Thailand (March 2014).
As more information on the Italian, Polish, Russian, Norwegian, Taiwanese, and Thai editions of I Hunt Killers becomes available, it will be listed on this page.